Do a preliminary clean. Before you get down to the deep cleaning methods, it is necessary to do a regular clean up of your floor tile. Follow your regular cleaning process of wiping down counters or sweeping and mopping floors. This will get all the top layer of scum off, and make your work a bit easier.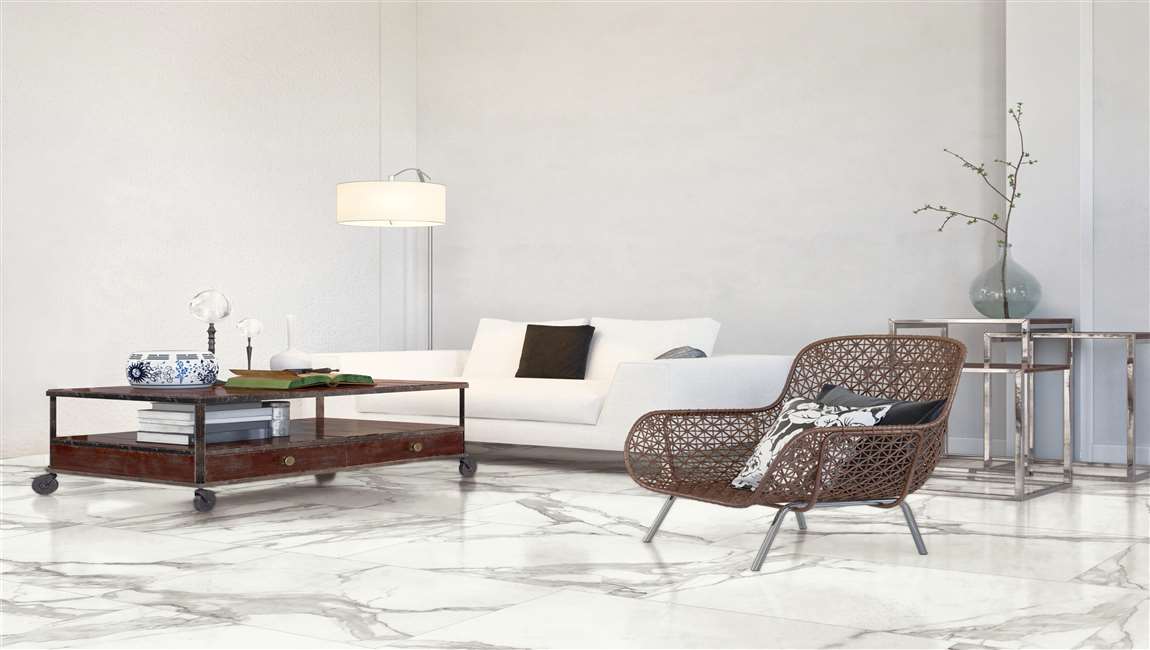 Create your solution. In a bucket or large bowl, mix 7 cups of warm water, 1/2 cup of baking soda, 1/3 cup of ammonia, and 1/4 cup of white vinegar. Allow all the ingredients to mix completely, so the baking soda is dissolved. Pour the mixture in a spray bottle. Keeping this in a spray bottle will make it easy to mist the dirtiest areas specifically, and for storage. Fill your spray bottle completely, and then shake the solution well.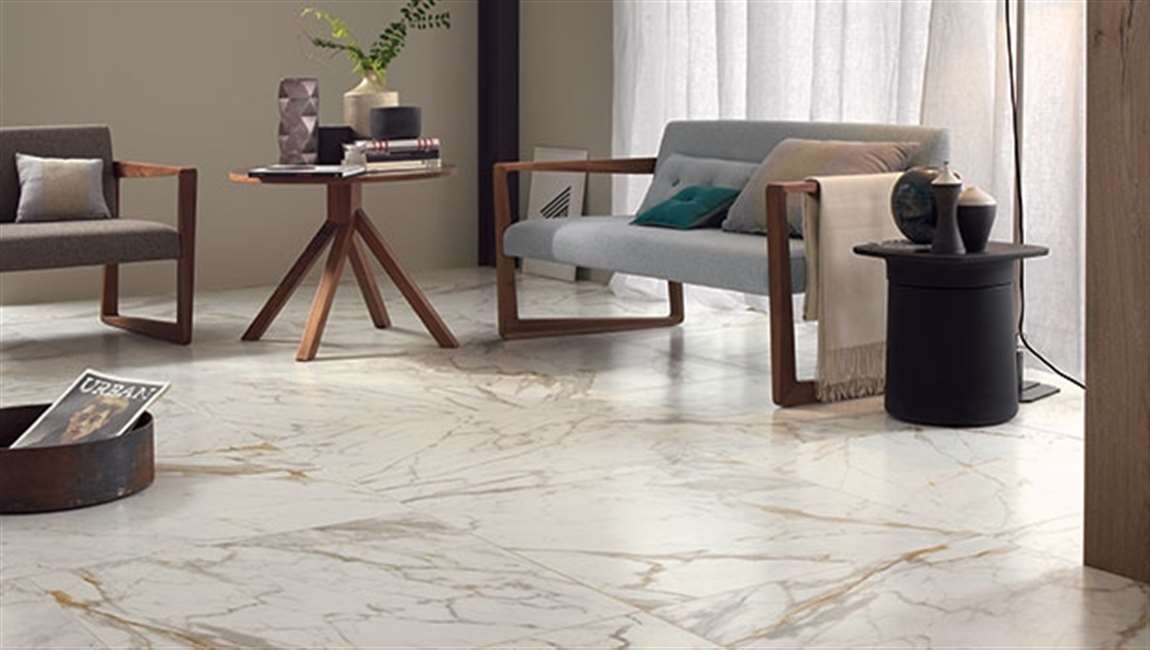 Spray the grout. Start on a small area, only as large as 1-2 square feet total. Spray your cleaning solution over the grout so it is dampened. Allow the mixture to set for 3-5 minutes to work into the grout. Begin scrubbing. Use a scrubbing brush of your choice – a hard bristled cleaning brush, a toothbrush, or a magic eraser are all good options. Put some hard work into your scrubbing to get the ground-in dirt out from between your spots tiles.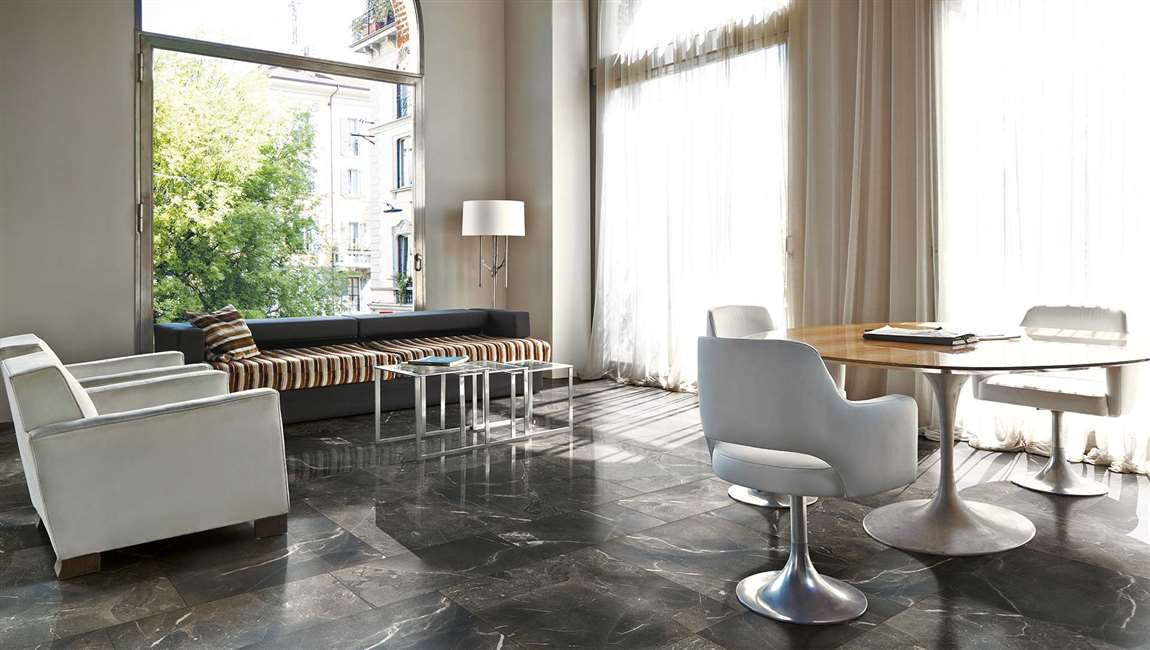 Clean up the dirty liquid. All y our scrubbing has probably created little pools of dirty liquid on your wall tiles. Use a damp cloth to wipe this up, and wring it out into a separate container. This will keep your kitchen tiles cleaner in the end. Complete your grout cleaning. Use the above process to move onto the rest of your grout, giving all it a thorough cleaning. Focus on simply getting the dirt and dark areas out of your grout, exposing the natural white underneath.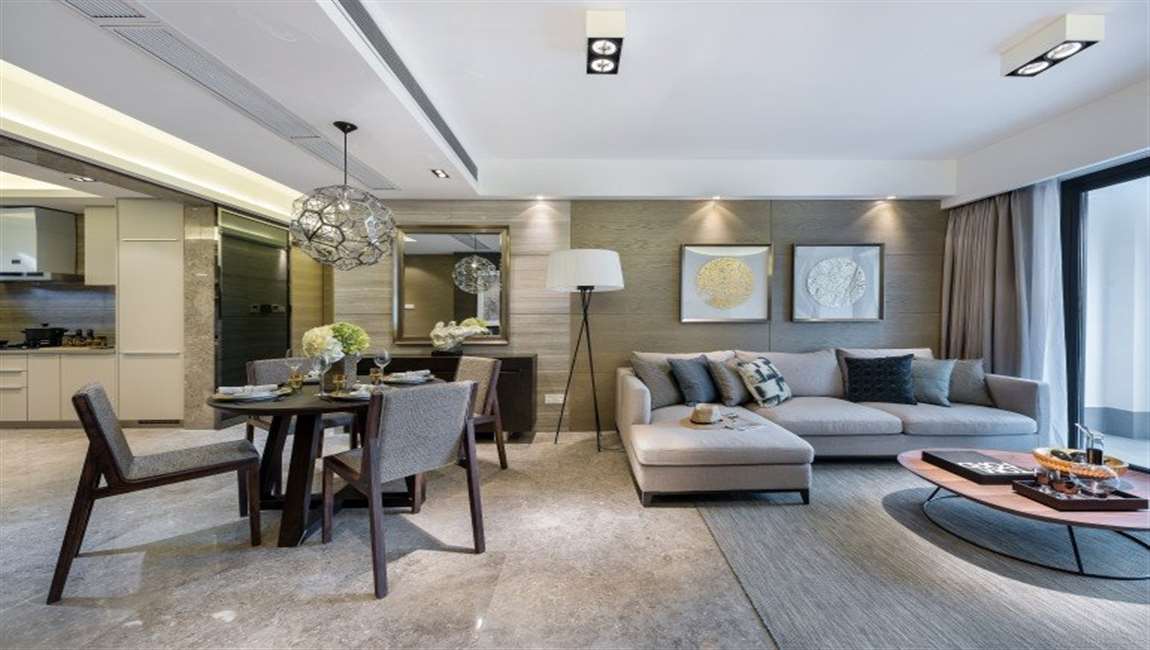 Do a final wipe-down. When you are convinced your grout cleaning is finished, do a second clean up of the entire area. If you were working on counters or in a bathroom, use a generic cleaning spray and rag to wipe down your element tiles.For floors, go ahead, mop your tiles again, and towel dry.
https://baranaceramic.com/wp-content/uploads/2019/01/rg_bistrot_res_05_calacatta.jpg
650
1150
administrator
https://baranaceramic.com/wp-content/uploads/2017/01/logo-3.png
administrator
2019-02-07 09:32:30
2019-07-30 09:27:41
How to Using Vinegar and Ammonia to Clean Ceramic Tile Grout?